You need to change a setting in your web browser
This website requires a browser feature called Javascript. All modern browsers support JavaScript. You probably just need to change a setting in order to turn it on.
If you use ad-blocking software, it may require you to allow JavaScript from this site
Once you've enabled JavaScript, you can try loading this page again.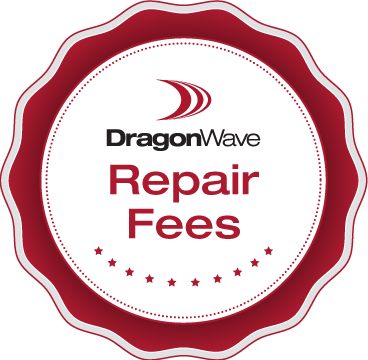 ---
This fee is charged for repair services for DragonWave equipment.  Repair fees vary by equipment type and are charged per unit.
Please select the appropriate equipment type from the drop-down list.
A $125 diagnostic fee is charged ahead of commencing any repair services. This diagnostic fee is used as a credit towards any repair fees, and the repair prices shown already reflect a $125 reduction.
Repair pricing includes return shipping and warranty for 90 days from time of repair.
Note:
Product serial number must be included for each unit purchased.  
Also include the RMA /Service Call Number received from Customer Support in the order notes section.
---
Share this Product
---
More from this collection